Description
Red chilli powder can set the taste buds on fire, and sometimes the tummy too! It is basically a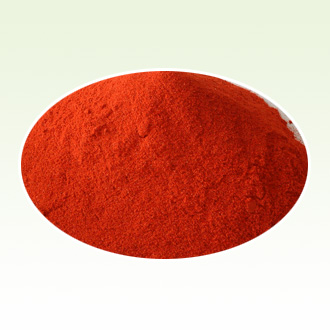 spice blend consisting of one or two types of dried red chillies that are ground and pulverized into a fine powder. It is generally used to add spice to otherwise bland foods.
How to Select
• Read the labels before buying.
• As far as possible, avoid those that vaguely mention free-flowing agents or preservatives in the ingredient list, because pure chilli powder without such additives is easily available in stores, so you can do away with these added chemicals!
• Make sure you buy from a trusted source because the possibility of contaminating red chilli powder with other powders, red food colour, etc., is high.
• Check the seal of the package and the use-by date.
Culinary Uses
• Chilli powder is commonly used in Indian cuisine to make foods spicier.
• Used it moderation it adds a lovely red glow and sharp flavour to dishes without making it unpalatable.
• Include in any pot of beans or with baked corn and casseroles.
• It can be used to make marinades for paneer or sliced vegetables.
• It adds a wonderful spicy touch to tomato-based sauces.
How to Store
• Chilli powder has a long shelf life.
• Store away from light and heat in airtight containers.
• It will remain fresh up to two years.
• Chunks of asafoetida can be added to retain its freshness.