APEDA :The Agricultural and Processed Food Products Export Development Authority (APEDA) was established by the Government of India under the Agricultural and Processed Food Products Export Development Authority Act passed by the Parliament in December, 1985. The Act (2 of 1986) came into effect from 13th February, 1986 by a notification issued in the Gazette of India: Extraordinary: Part-II [Sec. 3(ii): 13.2.1986). The Authority replaced the Processed Food Export Promotion Council (PFEPC).

ISO 22000 is a standard developed by the International Organization for Standardization dealing with food safety. It is a general derivative of ISO 9000. Food safety is linked to the presence of food-borne hazards in food at the point of consumption. Since food safety hazards can occur at any stage in the food chain it is essential that adequate control be in place. The most effective food safety systems are established, operated and updated within the framework of a structured management system and incorporated into the overall management activities of the organization. This provides maximum benefit for the organization and interested parties. ISO 22000 has been aligned with ISO 9001 in order to enhance the compatibility of the two standards.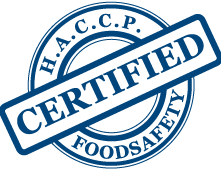 HACCP : Hazard analysis and critical control points (HACCP) , is a systematic preventive approach to food safety and biological, chemical, and physical hazards in production processes that can cause the finished product to be unsafe, and designs measurements to reduce these risks to a safe level. In this manner, HACCP is referred as the prevention of hazards rather than finished product inspection. The HACCP system can be used at all stages of a food chain, from food production and preparation processes including packaging, distribution, etc. The Food and Drug Administration (FDA) say that their mandatory HACCP programs for juice and meat are an effective approach to food safety and protecting public health.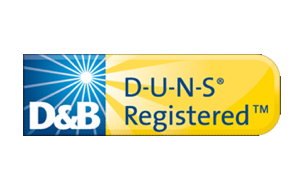 DUNS :The Data Universal Numbering System, abbreviated as DUNS or D-U-N-S, is a system developed and regulated by Dun & Bradstreet (D&B), that assigns a unique numeric identifier, referred to as a "DUNS number" to a single business entity. It was introduced in 1963 to support D&B's credit reporting practice. It is a common standard worldwide. DUNS users include the European Commission, the United Nations and the United States government. More than 50 global, industry, and trade associations recognize, recommend, or require DUNS. The DUNS database contains over 100 million entries for businesses throughout the world.The DUNS number is a nine-digit number, issued by D&B, assigned to each business location in the D&B database, having a unique, separate, and distinct operation for the purpose of identifying them.